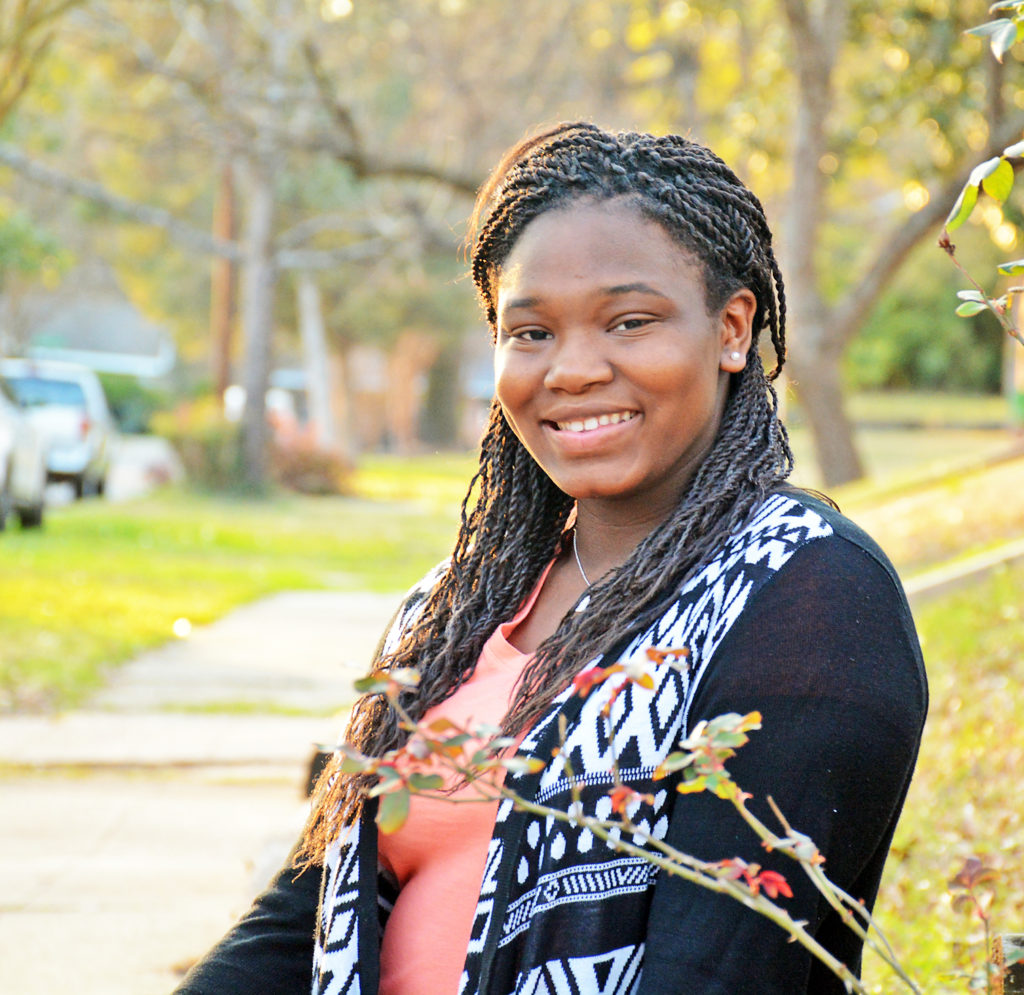 LaSherrica Burks is facing the future with confidence and courage – thanks in large part to the Friendship House Youth Club in her neighborhood.
Recently turned 18, and a 2017 graduate from Booker T. Washington High School, she has big dreams that include giving back to the community.
"I asked God for my purpose in life and I think my purpose is helping people. I love people and I love special needs children," she said.
LaSherrica lives with her mother, two sisters and brother in the Allendale neighborhood – across the street from the two Community Renewal Friendship Houses there. The family lives in a home built by volunteers with the Fuller Center for Housing, another outstanding CRI partner. LaSherrica is a top student in her class and is active in student government, cheerleading, 4-H and more.
"I loved being at the Friendship House from the first day. They supported me and prayed for me and I loved the environment there. It is like a second home," she said.
LaSherrica started attending the Youth Club when she was in the 6th grade. Six years there helped her build self-confidence, grow in her faith and focus more on the needs of others. She is also active in Community Renewal's Operation HOPE program, which helps prepare students for success after high school.
"I am a more caring, compassionate person because of the Friendship House. They helped me grow into a better person and now I want to help others," she said.
"I want to be the reason others succeed. I want to inspire others. Without the Friendship House, I would not have the good mindset that I have now. Now I really love to help people. When I pray for them, I really feel a connection with them."
LaSherrica plans to attend the University of Louisiana at Monroe, where she will enroll in the dental hygienist program. One day she would like to have her own businesses, such as a grocery store and a nursing home that would serve her community and create jobs.
"I would love to have a dental office in a van and go to the kids who are afraid to go to the dentist and help them for free," she said.
"If you are in need, I will try to help you. God says we should give and that's what I want to do. You never know what other people are going through."