Transforming Communities.
Welcome To Community Renewal International
As people, neighborhoods, and communities struggle with increasing disconnect and dysfunction, Community Renewal International has pioneered a way to connect people and create safe and caring communities with measurable and transformative results. 
See & hear President Carter's remarks on CRI!
Introduced by the Hon. John H. Dalton of CRI, 70th Secretary of the Navy.
LATEST NEWS
A summary of the Shreveport Police Department's 13-page report on crime changes From the years of 1996 to 2015, the Community Renewal Friendship House target areas saw an average reduction in the following categories:
| | |
| --- | --- |
| Total Crime | -45% |
| Major Crime | -51% |
| Quality of Life Crime | -54% |
TAKE A TOUR
Not sure where to begin or want to learn more about the Community Renewal International model? Join us for a bus tour beginning at 838 Margaret Place in Shreveport. Tours last 90 minutes and lunch is provided. You'll go into a Friendship House, see the new homes in the Building on Higher Ground project and learn how you can make a difference in your neighborhood.  Click here to find upcoming tour dates »
JOIN THE WE CARE TEAM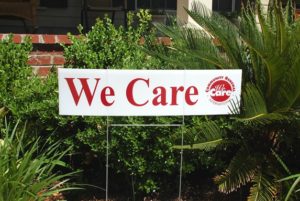 Share how you care for others and  become a part of the We Care Team »
Thousand (And Counting) We Care Team Members
Thousand (And Counting) Annual Volunteer Hours Given
Percent (And Counting) Reduction In Major Crime In Target Areas
Thousand (And Counting) Lives Of Children And Youth Transformed